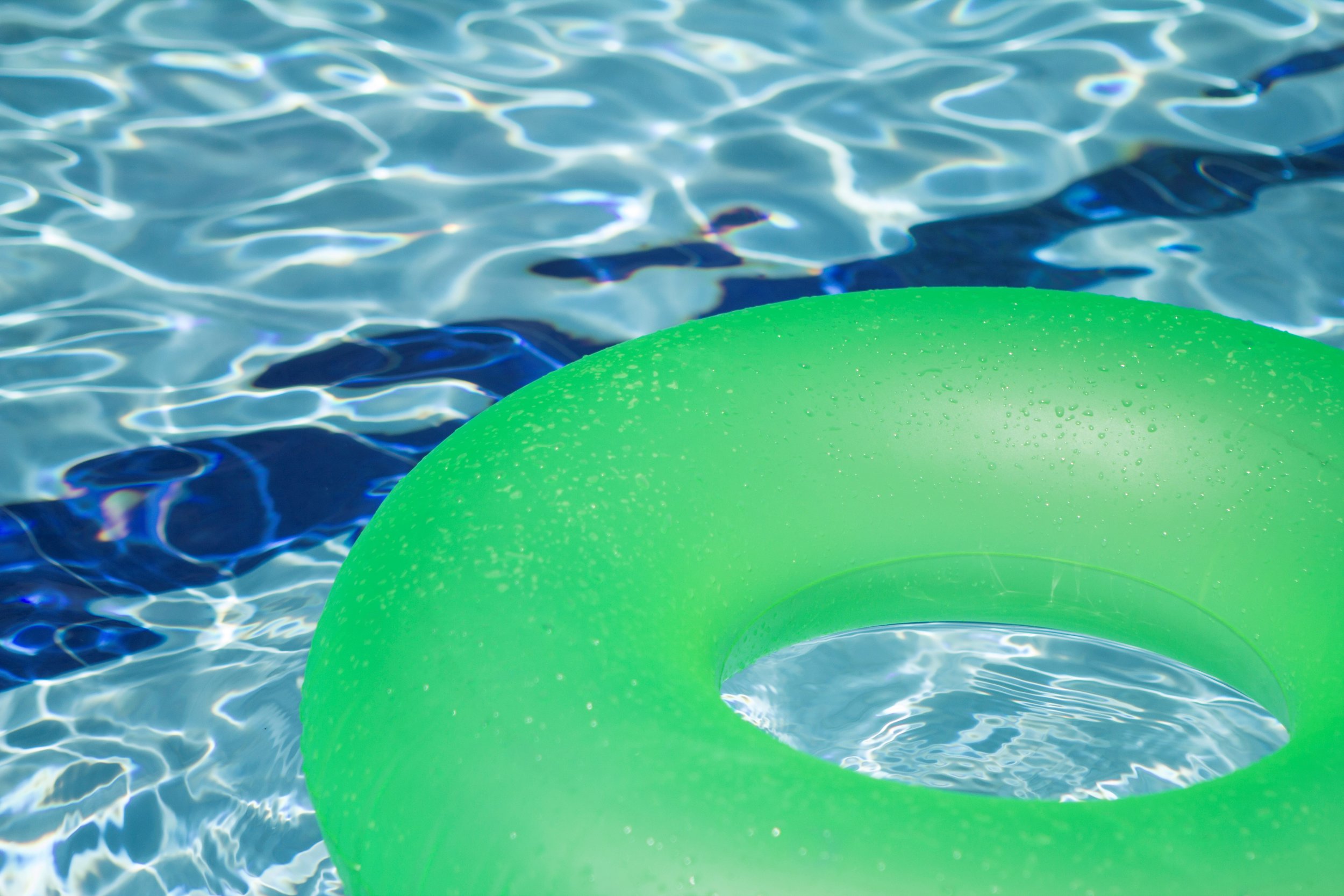 I seriously want to do a cannonball into the pool in that picture right now, you guys. Actually, I'm getting less picky about how I cool off at this point. I was at my aunt and uncle's this week, chatting with them on their patio in the 90 degree heat. And I was seriously tempted to just go sit in the in the birdbath in the middle of their courtyard and wait for autumn. Autumn is really my season. The season of sweaters and cozy socks and leggings and boots. But summer? Summer with its heat and its sunburns and its flip-flops and its terrible weekend traffic? Summer is not my jam.
But...good things did happen on the blog this summer. So that's something, right? Here's what you might have missed in July...
That Time I Exercised Less & Got Stronger. Yeah, the story about how exercising less was more. A happy tale.
I shared my favorite exercise DVDs in 18,057 Results.
I told you where we go to find our workout threads in The 5 Best Places for Inexpensive (but Cute!) Workout Wear.
Amazing Summertime Treats You Need to Try. Like, Yesterday. It's summer and if you have a sweet tooth this post is for you. It's possible to have something sweet and delicious without compromising your commitment to healthy eating.
I told you my Secrets to a Great Workout Every Time.
Sometimes things are hard and then you find stories about 101-year-old sprinters and you're happy again. That was the story in Tough Sailing & Thursday Musts.
And that's a wrap for July everyone! See you here again in August. Take care.